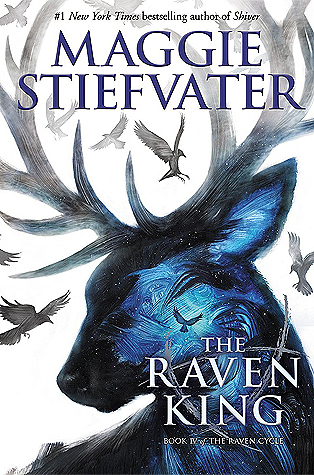 Nothing living is safe. Nothing dead is to be trusted.
For years, Gansey has been on a quest to find a lost king. One by one, he's drawn others into this quest: Ronan, who steals from dreams; Adam, whose life is no longer his own; Noah, whose life is no longer a lie; and Blue, who loves Gansey…and is certain she is destined to kill him.
Now the endgame has begun. Dreams and nightmares are converging. Love and loss are inseparable. And the quest refuses to be pinned to a path. (beskrivning lånad från goodreads, finns även på bokus och adlibris)
De tidigare delarna:
The Raven Boys
The Dream Thieves
Blue Lily, Lily Blue
De tidigare böckerna i The Raven Cycle bara växte och växte och Blue Lily, Lily Blue avslutades otroligt bra. Stiefvater har skapat något som är otroligt spännande, intelligent/smart, underhållande, fantastiskt och bäst helt enkelt. Hon skriver på ett helt magiskt sett och man kan bara läsa på i all evighet. Det är även så underbart konstigt med. Det blir inte bättre än så!
Tyvärr tycker jag att det kanske blir lite för mycket fina språksekvenser och lite för lite handling. Känner att det inte händer så mycket boken och slutet tycker jag gick alldeles för fort. Helt plötsligt var det över och sedan en kort epilog och sedan var det slut. För mig nådde boken inte den där riktiga höjden som jag hoppats på.
Men, kom ihåg att det fortfarande är en fantastiskt bra bok. Har ni inte börjat läsa The Raven Cycle än så är det bara att sätta igång! Trevlig läsning!