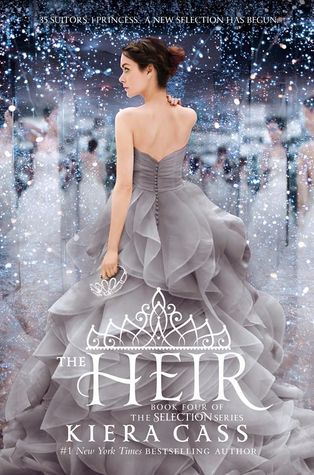 Princess Eadlyn has grown up hearing endless stories about how her mother and father met. Twenty years ago, America Singer entered the Selection and won the heart of Prince Maxon—and they lived happily ever after. Eadlyn has always found their fairy-tale story romantic, but she has no interest in trying to repeat it. If it were up to her, she'd put off marriage for as long as possible.
But a princess's life is never entirely her own, and Eadlyn can't escape her very own Selection—no matter how fervently she protests.
Eadlyn doesn't expect her story to end in romance. But as the competition begins, one entry may just capture Eadlyn's heart, showing her all the possibilities that lie in front of her . . . and proving that finding her own happily ever after isn't as impossible as she's always thought. (beskrivning lånad från goodreads, finns även på bokus, cdon och adlibris)
Jag tycker att man kan säga samma sak om den här boken som om de tidigare böckerna i serien. Generellt en okej bok, tycker karaktärerna är sisådär, lite för mycket "drabbel" och lite för lite spännande handling. Men jag kan ändå tänka mig att läsa vidare och se var det här tar vägen!
1)Tror vi (jag) på Kile eller Erik kanske? Även fast Erik egentligen inte är med i spelen?! Henri är väl också en möjlighet men han känns lite för vek för henne.
2)tänker mig (tycker att det skulle vara bra) att den hon skulle få ge sig ut i världen lite och lära känna folk och så vidare. Vilket hon skulle kunna göra med Kile, som vill lämna palatset.
The End.