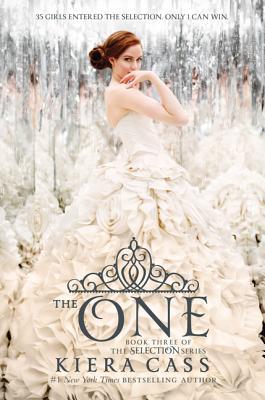 The time has come for one winner to be crowned.
When she was chosen to compete in the Selection, America never dreamed she would find herself anywhere close to the crown—or to Prince Maxon's heart. But as the end of the competition approaches, and the threats outside the palace walls grow more vicious, America realizes just how much she stands to lose—and how hard she'll have to fight for the future she wants. (beskrivning lånad från goodreads, finns även på bokus, cdon och adlibris)
Förutom att jag tycker att det är lite för mycket fram och tillbaka vare sig hon ska välja Aspen eller Maxon så är det ändå en okej bok. Som jag har nämnt tidigare gillar jag hela "rebel" delen av storyn. Det är spännande. Jag tyckte även att det inte alls var självklart vad som skulle hända och det var lite överraskningar under tidens gång.
Boken slutar så som jag hoppades i alla fall. Dock hade jag gärna sett/läst mer efter själva upplösningen av allt. Men man kan inte få allt - tydligen. Dock verkar det ju finnas en del extra material där man kanske får reda på lite mer. Det verkar ju också ha kommit en fortsättning som utspelar sig typ 20 år senare. Där kanske man kan få reda på lite hur det går med landet och karaktärerna.