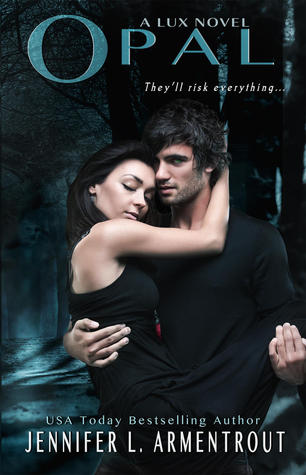 No one is like Daemon Black.
When he set out to prove his feelings for me, he wasn't fooling around. Doubting him isn't something I'll do again, and now that we've made it through the rough patches, well... There's a lot of spontaneous combustion going on.
But even he can't protect his family from the danger of trying to free those they love.
After everything, I'm no longer the same Katy. I'm different... And I'm not sure what that will mean in the end. When each step we take in discovering the truth puts us in the path of the secret organization responsible for torturing and testing hybrids, the more I realize there is no end to what I'm capable of. The death of someone close still lingers, help comes from the most unlikely source, and friends will become the deadliest of enemies, but we won't turn back. Even if the outcome will shatter our worlds forever.
Together we're stronger... and they know it.
(beskrivning lånad från goodreads, finns även på cdon och bokus)
Läs om del ett här och del två här!
Exciting!!!! Slutet. Slutet! Major Cliffhanger liksom. Tack för den.
Återigen i denna boken så fortsätter Armentrout att utveckla världen. Problemen/hindren, möjligheterna och konsekvenserna av dessa möjligheter.
Det är är även en bra, rolig, underhållande, spännande berättelse.
Dock är ingenting särskilt förvånande eller överraskande. På det hela taget känns det ganska enkelt och simpelt; berättelsen, utvecklingen, karaktärerna och så vidare. Å ena sidan gillar jag det(enkelt = bra) men å andra sidan så känns det som att Armentrout typ har fuskat sig igenom att skriva boken/hitta på storyn. Jag vet inte riktigt varför jag tycker så här men det gör jag.
MEN. Det är ju en jättebra läsning. Väl spenderad tid. Så strunta i min kritik och läs en bra bok(den här alltså!)!