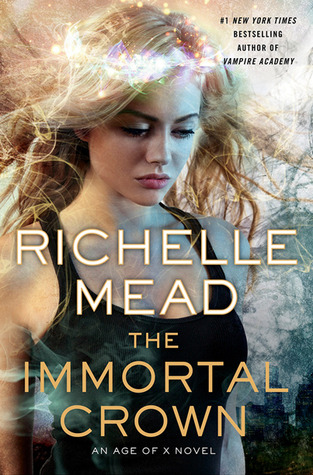 Gameboard of the Gods
introduced religious investigator Justin March and Mae Koskinen, the beautiful supersoldier assigned to protect him. Together they have been charged with investigating reports of the supernatural and the return of the gods, both inside the Republic of United North America and out. With this highly classified knowledge comes a shocking revelation: Not only are the gods vying for human control, but the elect—special humans marked by the divine—are turning against one another in bloody fashion.
Their mission takes a new twist when they are assigned to a diplomatic delegation headed by Lucian Darling, Justin's old friend and rival, going into Arcadia, the RUNA's dangerous neighboring country. Here, in a society where women are commodities and religion is intertwined with government, Justin discovers powerful forces at work, even as he struggles to come to terms with his own reluctantly acquired deity.
Meanwhile, Mae—grudgingly posing as Justin's concubine—has a secret mission of her own: finding the illegitimate niece her family smuggled away years ago. But with Justin and Mae resisting the resurgence of the gods in Arcadia, a reporter's connection with someone close to Justin back home threatens to expose their mission—and with it the divine forces the government is determined to keep secret. (beskriving lånad från goodreads, finns även på cdon, adlibris och bokus)
Läs om del #1 här!
Precis som första delen är et en läsningen som faktiskt kräver en del och det tar lite längre än vanligt att läsa boken. Dock är det fortfarande Richelle Mead och vi vet att hon brukar leverera bra grejer. Vilket hon återigen gör.
Bra story och bra koncept. Gillar verkligen hela grejen med religionerna och speciellt den nordiska mytologin. Mycket spännande. Dock har jag fortfarande mycket frågor om den här världen. Den här sjukdomen exempelvis vad var det som hände där och liknande. Jag har också lite svårt att föreställa mig den här världen. När jag gör det så ser den nämligen ut nästan som världen gör idag bara med andra namn på länderna och vissa andra skillnader - men inte så mycket.
Samtidigt är ju det kanske meningen eftersom att visa den här dystopin som det är så kan vi u även se vår nutid på ett annat sätt. Så självklart kan det vara en poäng i att jag tycker att vår verklighet och världen i boken är lika.
En annan fundering som jag har är vad The Immortal Crown faktiskt syftar på. Är det den här grejen i deras "drömmar"? Men vad har den men odödlighet att göra?! Eller var det den här stav grejen som förvandlades? I DO NOT KNOW!! Någon som har några tankar? Har jag missat något?
Två funderingar/tankar kvar:
1) Någon som vet hur många böcker som kommer i serien? 3? 6? Oändligt? INGA FLER???!!!
2) Precis som i alla andra av Richelle Meads böcker så kan DE aldrig bara få vara tillsammans. ALDRIG (eller i alla fall typ till bok #3(shadow kiss)).
Hoppas att det inom en snar framtid kommer en till bok i serien!