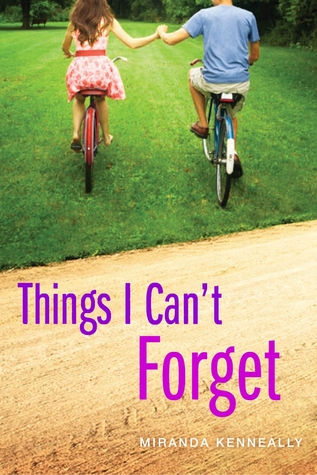 Kate has always been the good girl. Too good, according to some people at school—although they have no idea the guilty secret she carries. But this summer, everything is different...
This summer she's a counselor at Cumberland Creek summer camp, and she wants to put the past behind her. This summer Matt is back as a counselor too. He's the first guy she ever kissed, and he's gone from a geeky songwriter who loved The Hardy Boys to a buff lifeguard who loves to flirt - with her.
Kate used to think the world was black and white, right and wrong. Turns out, life isn't that easy...
(beskrivning lånad från goodreads, finns även på cdon, bokus och adlibris)
*Suck* Kristna samfund i USA. Återigen: *suck*. Jag som en sekulär person, kan inte riktigt förstå hur något sådant kan styra hela och påverka hela ens liv. Men allt i den här boken "revolves around" kyrkan och troende. Jag har inga problem med innehållet i handlingen i sig, utan jag tycker snarare att det är intressant att Kenneally faktiskt tar upp det i sin bok och problematiserar situationen.
Precis som med Kenneally's andra böcker; Catching Jordan och Stealing Parker, är det generellt en bra läsning, fin och rolig, bra och komplexa karaktärer. Jag gillar verkligen att de innehåller sport på ett eller annat sätt, inte så mycket i den här boken men ändå lite.
Ps. Om någon har en systematisk kartläggning över karaktärerna i Hundred Oaks så skulle jag vara intresserad av att ta del av denna. För när jag läste den här var bi-karaktärer som jag inte direkt kom ihåg och inte kunde koppla till något.