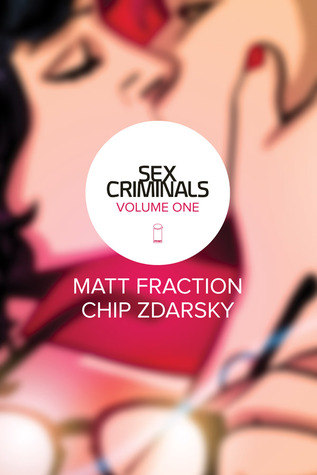 Suzie's just a regular gal with an irregular gift: when she has sex, she stops time. One day she meets Jon and it turns out he has the same ability. And sooner or later they get around to using their gifts to do what we'd ALL do: rob a couple banks. A bawdy and brazen sex comedy for comics begins here! (beskrivning lånad från goodreads, finns även på bokus, cdon och adlibris)
Image Comics fortsätter att leverera. Kontroversiella ämnen, inga hämningar och skapare som är otroligt skickliga. Vilket beskriver Sex Criminals.
Ja, den handlar obviously om sex och de har sex men de tar upp så mycket mer som berör detta i samhället. Och de gör det på ett väldigt bra, underhållande och roligt sätt.
Dock sträcker den sig så mycket längre. Fraction/Zdarsky gör några nummer som fokuserar lite mer på Jon och hans historia, som är otroligt insiktsfulla, som verkligen får en att tänka och reflektera, och det är fantastiskt bra. Halv-spoiler angående vad jag menar(ett specifikt ämnesområde som tas upp!):
ADHD (tror jag han har) och medicineringen för detta.)
De inkluderar även en del insändare och intervjuer på slutet av boken, som även dem är skitkul och jätte-intressanta att läsa. Zdarzky/Fraction får även chans att bemöta saker som folk kommenterar om boken!
Så var inte rädd, bara för att de inkluderar ett visst three-letter-word i titeln!