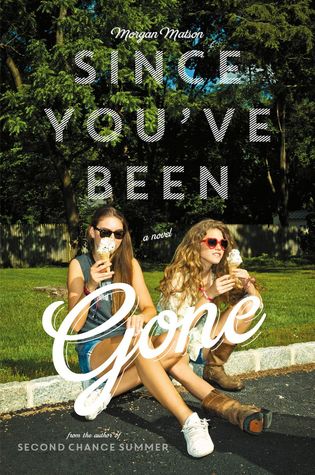 It was Sloane
who yanked Emily out of her shell and made life 100% interesting. But right before what should have been the most epic summer, Sloane just…disappears. All she leaves behind is a to-do list.
On it, thirteen Sloane-inspired tasks that Emily would normally never try. But what if they could bring her best friend back?
Apple picking at night?
Okay, easy enough.
Dance until dawn?
Sure. Why not?
Kiss a stranger?
Um...
Emily now has this unexpected summer, and the help of Frank Porter (
totally
unexpected), to check things off Sloane's list. Who knows what she'll find?
Go skinny-dipping?
Wait...what?
(beskrivning lånad från goodreads, finns även på bokus, cdon och adlibris, och nu även på svenska på bokus, cdon och adlibris)
Kortkort recension den här gången men ibland behövs det inte mer...
Trevlig bok. Gillar Matsons sätt att skriva. Väldigt enkelt skrivet och lätt att läsa. Dessutom fin, rolig, och trevlig story. Solid läsning liksom. Har inte så mycket mer att säga om den!
Rekommenderar även Morgan Matsons andra böcker,
Second Chance Summer
och även Fyra dagar, fyra nätter(som jag läste innan jag startade bloggen och därför aldrig har recenserat!).