Läs om bok #1 i serien här!
#2: Crown of Midnight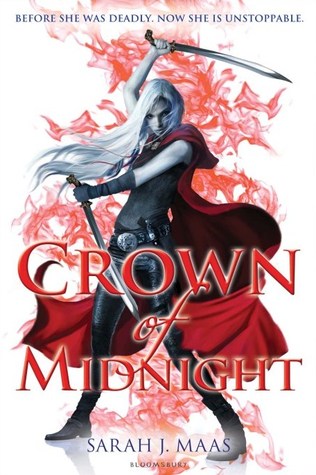 Ce
laena Sardothien, royal assassin, is the King of Adarlan's deadliest weapon. She must win her freedom through his enemies' blood - but she cannot bear to kill for the crown. And every death Celaena fakes, every lie she tells, put those she loves at risk.
Torn between her two protectors - a captain and a prince - and battling a dark force far greater than the king, Celaena must decide what she will fight for: her liberty, her heart or the fate of a kingdom... (beskrivning lånad från goodreads, finns även på bokus, cdon och adlibris)
#3: Heir of Fire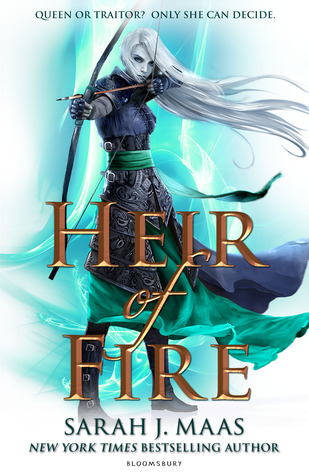 Consumed by guilt and rage, Celaena can't bring herself to spill blood for the King of Adarlan. She must fight back...
The Immortal Queen will help her destroy the king - for a price. But as Celaena battles with her darkest memories and her heart breaks for a love that could never last, can she fulfil the bargain and head the almighty court of Terrasen? And who will stand with her? (beskrivning lånad från goodreads, finns även på bokus, cdon och adlibris)
#4: Queen of Shadows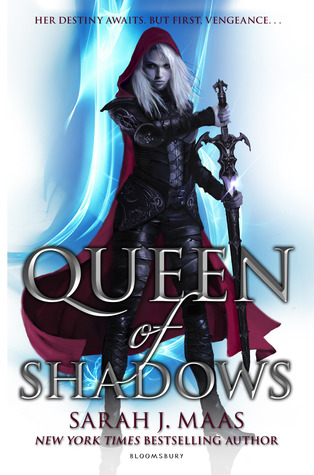 Everyone Celaena Sardothien loves has been taken from her. But she's at last returned to the empire—for vengeance, to rescue her once-glorious kingdom, and to confront the shadows of her past . . .
She will fight for her cousin, a warrior prepared to die just to see her again. She will fight for her friend, a young man trapped in an unspeakable prison. And she will fight for her people, enslaved to a brutal king and awaiting their lost queen's triumphant return.
Celaena's epic journey has captured the hearts and imaginations of millions across the globe. This fourth volume will hold readers rapt as Celaena's story builds to a passionate, agonizing crescendo that might just shatter her world. (beskrivning lånad från goodreads, finns även på bokus, cdon och adlibris)
Jag är lite kluven angående den här serien. Den är jättebra men jag får inte samma känsla av att den är fantastiskt underbart förtrollande bra som exempelvis
Mistborn-böckerna
. Maas har ju skapat en värld men jag upplever inte att hon förklarar den på ett bra sätt eller fördjupar sig i den världen i boken. Jag vill veta mer. Och när saker och ting händer så känns det som att de går förbi väldigt fort. Jag vill ha mer Grandness och Epicness och Awesomeness.
Jag är högst medveten om vad som MÖJLIGEN påverkar att jag tycker som jag gör. 1) Jag menar, att jämföra böcker med Brandon Sanderson är kanske inte det bästa. Sanderson hyllas verkligen för just hans världsbyggande och han gör ju det mästerligt. Det är lite olika nivåer av fantasy liksom. 2) Jag vet inte om jag hade fått samma känsla om jag läst böckerna istället för att lyssna på dem. Läste den första i serien och tyckte dock typ samma sak så det spelar kanske ingen roll. Det är möjligt att det påverkar.
Men som sagt, det är en jättebra bok i övrigt. Bra och spännande story, fantastiska karaktärer (
Rowan och Aelin/Celaena
liksom) och generellt en väldigt, väldigt bra läsning. Ser verkligen fram mot att läsa nästa bok i serien.