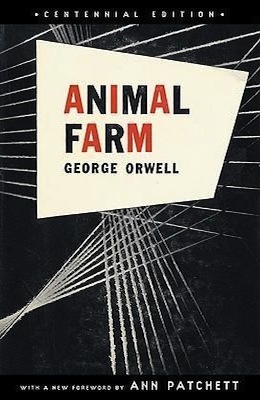 Tired of their servitude to man, a group of farm animals revolt and establish their own society, only to be betrayed into worse servitude by their leaders, the pigs, whose slogan becomes: "All animals are equal, but some animals are more equal than others." This 1945 satire addresses the socialist/communist philosophy of Stalin in the Soviet Union. (beskrivning lånad från goodreads, finns även på bokus, cdon och adlibris)
Även fast jag tyckte att animal Farm var bra så trodde jag att den skulle vara bättre. Jag har läst utdrag ur boken tidigare där man uppfattar kritiken mot kommunism väldigt tydlig men jag tycker inte att resterande delar tillförde så mycket mer egentligen. Inte som jag uppfattade i alla fall.
Men det är som sagt en bra bok. Den är ju rolig i och med satiren och kritiken mot kommunismen och liknande. Det är helt klart värt att läsa den. Det är en viktig bok, både rent litterärt i och med satiren men också på grund av kritiken och dess historiska kontext.