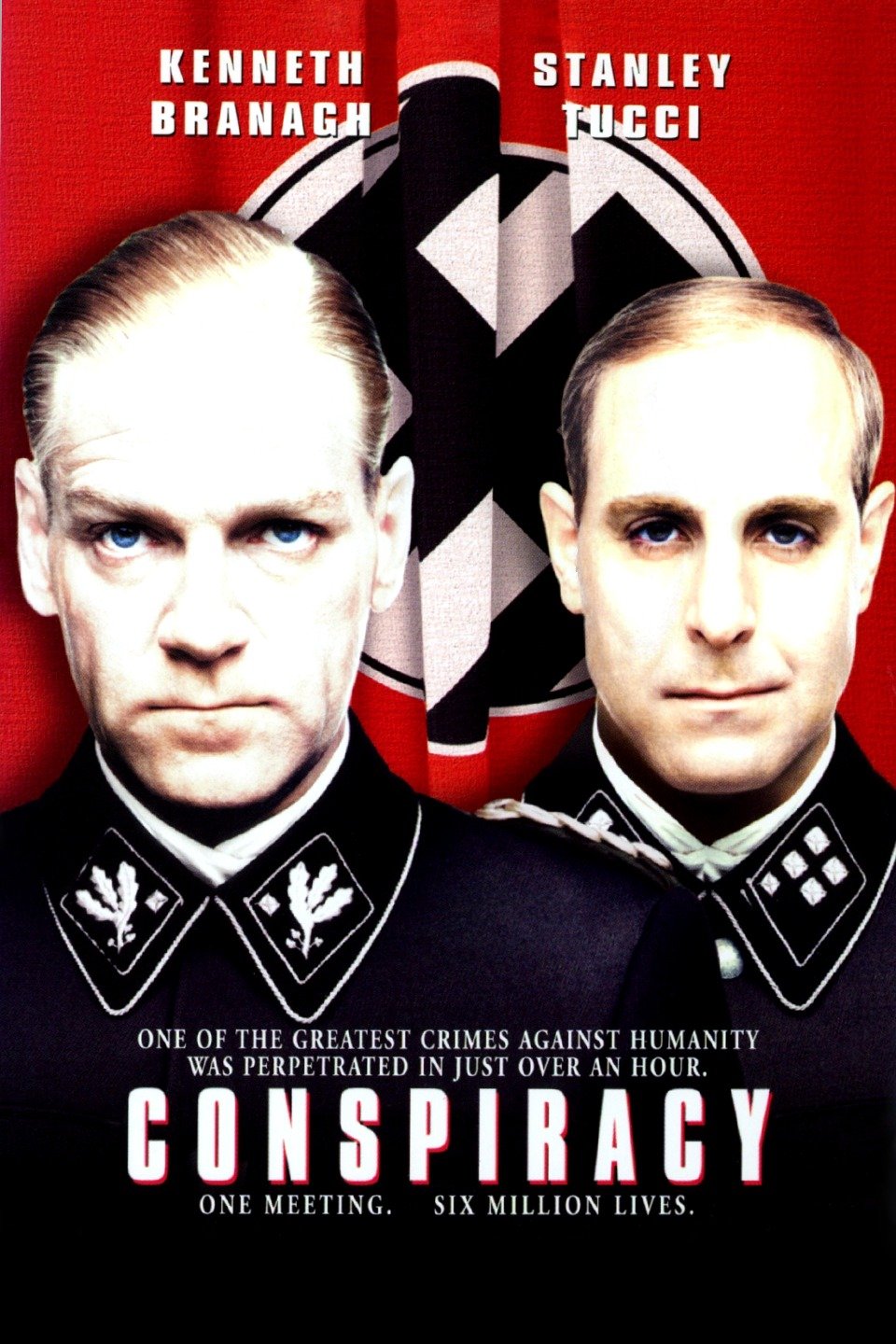 A dramatic recreation of the Wannsee Conference where the Nazi Final Solution phase of the Holocaust was devised.(beskrivning lånad från imdb)
Hela den här filmen är i stort sett ett samtal. Folk kommer till ett ställe. De "diskuterar"(mer blir tillsagda vad de ska göra), äter lite, och sedan åker de därifrån. Som film tyckte jag att det var väldigt kreativt och spännande att se.
Den kräver ganska mycket. Dels att man kan hänga med i samtalet, och dels att man har lite koll på förintelsen och andra världskriget. För de ger ju inga förtydliganden eller liknande, utan det här ska väl ha varit det som faktiskt sas på det här mötet.
Det är fruktansvärt att det här samtalet har ägt rum, och att det är människor som aktivt tänkt ut hela systemet som skapades under Förintelsen. De har alltså suttit och tänkt: Hur kan vi på bästa sätt(typ ekonomiskt - inte humant) döda så många judar som möjligt? och sedan genomfört den planen. Det är helt sjukt.
Men väldigt intressant att se. Känns fel att kalla det en häftig film, men den är lite häftig i att den är kreativt gjord - alltså att det i stort sett bara är ett samtal. Det är väldigt sällan man ser sådana filmer!
Händelsen kallas "Wannseekonferensen" - på wikipedia kan ni läsa mer om den. Eller ni vet, se filmen!