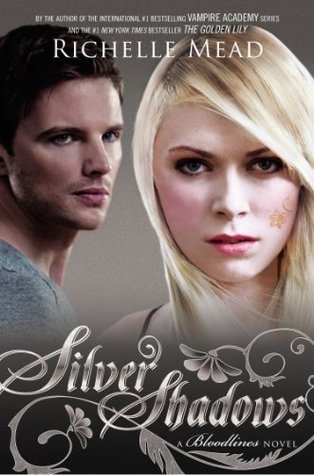 Sydney Sage is an Alchemist, one of a group of humans who dabble in magic and serve to bridge the worlds of humans and vampires. They protect vampire secrets—and human lives.
In The Fiery Heart, Sydney risked everything to follow her gut, walking a dangerous line to keep her feelings hidden from the Alchemists.
Now in the aftermath of an event that ripped their world apart, Sydney and Adrian struggle to pick up the pieces and find their way back to each other. But first, they have to survive.
For Sydney, trapped and surrounded by adversaries, life becomes a daily struggle to hold on to her identity and the memories of those she loves. Meanwhile, Adrian clings to hope in the face of those who tell him Sydney is a lost cause, but the battle proves daunting as old demons and new temptations begin to seize hold of him. . . .
Their worst fears now a chilling reality, Sydney and Adrian face their darkest hour in this heart-pounding fifth installment in the New York Times bestselling Bloodlines series, where all bets are off.
(beskrivning lånad från goodreads, finns även på bokus, cdon och adlibris)
Det finns väl inte så mycket att säga egentligen. Richelle Mead levererar ännu en gång. Jag slås av att jag tycker att det är så pass originellt. Meads böcker är alltid påhittiga, spännande, roliga och underhållande. Självklart även den här. Men det finns inget annat som liknar den här storyn, tycker ja i alla fall. Vilket är väldigt bra.
Sydney och Adrian. De är bäst. Absolut bäst.
Men det ska bli spännande(och ENORMT tråkigt/sorgligt) att läsa den sista boken serien som kommer till våren. Det blev ju en ganska stor cliffhanger på slutet av denna boken, så nu är det bara sju månaders väntan på slutet.
Den här boken fokuserar väldigt mycket på Adrian och Sydney, och egentligen nästan ingenting åpå vad som händer i resten av världen. Men det jag funderar på är hela den här moroi - strigoi fajten som pågår i den världen. Vad händer där liksom? Kommer vi någonsin få en avgörande fajt där all ondska utrotas? Och vad är nästa serie i världen? Jag antar liksom att Richelle Mead kommer att skriva mer böcker i serien/världen. Kanske om några nya karaktärer eller några av de vi redan känner till?! Oh the possibilities!