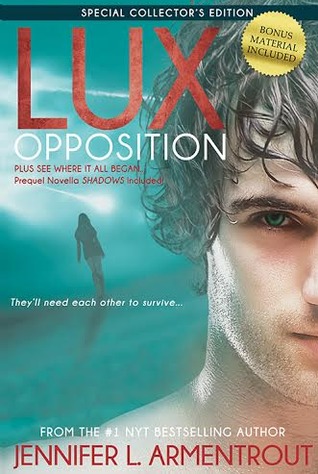 Katy knows the world changed the night the Luxen came.
She can't believe Daemon welcomed his race or stood by as his kind threatened to obliterate every last human and hybrid on Earth. But the lines between good and bad have blurred, and love has become an emotion that could destroy her—could destroy them all.
Daemon will do anything to save those he loves, even if it means betrayal.
They must team with an unlikely enemy if there is any chance of surviving the invasion. But when it quickly becomes impossible to tell friend from foe, and the world is crumbling around them, they may lose everything— even what they cherish most—to ensure the survival of their friends…and mankind.
War has come to Earth. And no matter the outcome, the future will never be the same for those left standing. (beskrivning lånad från goodreads, finns även på bokus, cdon och adlibris)
Läs om de tidigare delarna i serien här!
Min reaktion är väl något i stil med: Eh.
Jag är inte särskilt imponerad. I största delen av boken händer det typ ingenting, sedan händer det lite och sedan är det över och boken är slut. Är det spännande? - Ja. Är Kat och Daemon lika awesome som vanligt? - Ja. Visst, boken levererar det jag förväntar mig av Lux-serien men man hade ju kunnat hoppas på en lite mer awesome upplösning av en fem böcker lång serie.
Så, lite besviken på bristen av spectacularness men ändå roligt att läsa!
Ps. angående typ det sista de säger till varandra i boken. Bara jag som vill veta vad det stod på lappen?! Hur hög är dessutom sannolikheten på att Armentrout kommer att skriva en novella om det?! (För det fick vi väl aldrig veta?!)