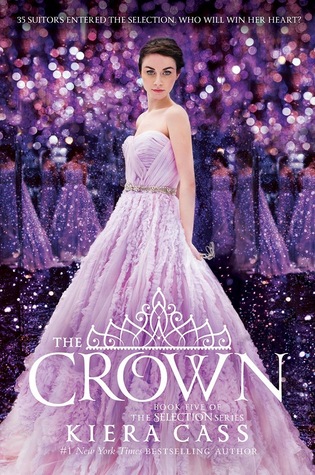 When Eadlyn became the first princess of Illéa to hold her own Selection, she didn't think she would fall in love with any of her thirty-five suitors. She spent the first few weeks of the competition counting down the days until she could send them all home. But as events at the palace force Eadlyn even further into the spotlight, she realizes that she might not be content remaining alone.
Eadlyn still isn't sure she'll find the fairytale ending her parents did twenty years ago. But sometimes the heart has a way of surprising you…and soon Eadlyn must make a choice that feels more impossible—and more important—than she ever imagined. (beskrivning lånad från goodreads, finns även på bokus, cdon och adlibris)
Läs om de tidigare delarna här!
Det här var väl ändå ett bra avslut på serien. Jag hoppades ju på två stycken efter första boken så var ändå ganska nöjd med hennes val.
Till skillnad mot den förra boken upplevde jag att de hände lite grejer under vägens gång i allafall. Även om mycket utrymme i boken går till att Eadlyn velar om hennes beslut, så så händer det faktiskt en hel del annat med.
Eadlyn växter lite som person med och man står ut med hennes "voice" i den här boken - var väl lite tveksamt i början på första.
Jag gillar utvecklingen i boken. Man märkte ju ganska tydligt i första att hon behövde lämna slottet för att lära sig mer om hennes folk och världen. Tyckte att hon löste det ganska bra. Dessutom vilket jobb att vara regent liksom och verkligen ha all makt. Känns ju som ett yrke där många borde vara väldigt stressade.
Det blev ändå en helt okej bok med ett bra avslut som jag köper!
ps. om något har hittat den extra epilogen online får ni gärna länka en!