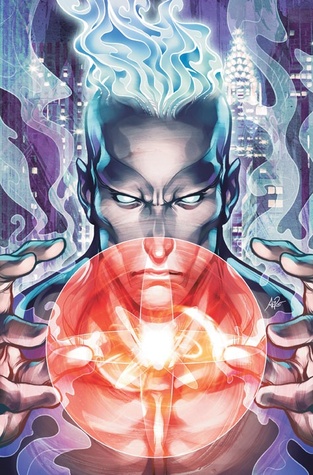 Charged by nuclear energy, possessing vast molecular powers, Captain Atom has the potential to be a literal god among men – a hero without limits. But the question is: Will he lose himself in the process? (beskrivning lånad från goodreads)
Captain Atom eller Dr. Manhattan?
Captain Atom verkar ha samma typ av allsmäktiga förmågor som Manhattan har. Dock verkar ha inte kunna kontrollera dem på samma sätt som Manhattan kan.
Jag som har läst Watchman anser att detta är en knock-off på Manhattan. Jag gillar Watchmen mer på grund av flera olika anledningar men Manhattan känns mer komplex och exemplevis Before Watchmen: Manhattan är otroligt spännande skrivet i och med hur tid skildras. Atom verkar inte ha riktigt samma fokus och/eller djup.