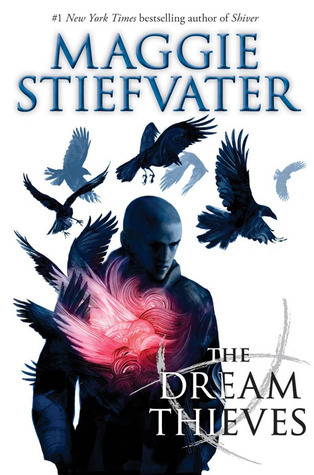 If you could steal things from dreams, what would you take?
Ronan Lynch has secrets. Some he keeps from others. Some he keeps from himself.
One secret: Ronan can bring things out of his dreams.
And sometimes he's not the only one who wants those things.
Ronan is one of the raven boys—a group of friends, practically brothers, searching for a dead king named Glendower, who they think is hidden somewhere in the hills by their elite private school, Aglionby Academy. The path to Glendower has long lived as an undercurrent beneath town. But now, like Ronan's secrets, it is beginning to rise to the surface—changing everything in its wake. (beskrivning lånad från goodreads, finns även på bokus, cdon och adlibris)
Läs om bok nummer #1 i The Raven Cycle här!
The Dream Thieves fortsätter lika bra som The Raven Boys - om inte bättre! Jag tycker att man hänger med i berättelsen lite bättre nu när man har upplevt den lite mer. Så det ska verkligen bli kul att läsa vidare i serien!
Men det är ju helt otroligt att Stiefvater har kommit på allt det här. Det är otroligt fantastiskt. Magin, drömmarna, språken och så vidare. Hon måste inse vilket fantastiskt bra yrke hon har. Tänk att få arbeta med att klurar ut sådana här berättelser! Jäkligt bra gjort!